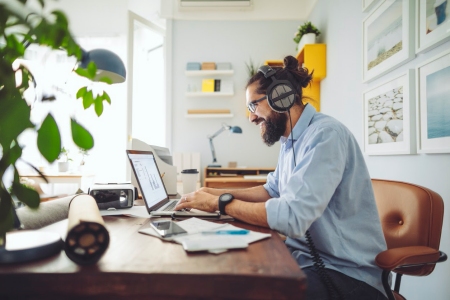 The COVID-19 pandemic has inarguably disrupted economies worldwide. Many people are forced to spend more time at home than ever before. And while many have lost their income, others have built successful pandemic side hustles.
Apart from causing major disruptions, significant changes like this also create opportunities. However, very few people, particularly low-income earners are less likely to seize these opportunities. And this is why.
Financial crises usually affect people struggling financially more than those doing well. Many of us also believe that one needs thousands of dollars to start and sustain side gigs. But that's not entirely true.
As you will see in this post, some opportunities need a few bucks, willingness, and lots of determination to turn them into alternative revenue streams. You just need to identify a need to fulfill and find affordable ways to offer solutions. In this post, we look at some gaps that need to fill during this crisis. With these gaps, you could start varying successful pandemic side hustles.
Health And Fitness
This is a great area for pandemic side hustles. Before the lockdown, millions of people hit the gym regularly. But now that most gyms remain closed, they're searching for healthy and home-based workout routines.
We have seen a surge in the number of searches for "home workouts" in the last three months. Gym service providers also say that many members have canceled their subscriptions. This could indicate that they may be willing to spend that money on a suitable alternative.
So if you're a fitness enthusiast, you can fill this gap. Become a remote trainer offering workout activities that don't involve going to the gym. Simple strategies like writing blogs, recording workout videos, and creating programs can get you to start a side hustle.
The Restaurant Gap
The number of people visiting restaurants is still low. Even as states ease lockdowns, most restaurants only report operating at less than half the usual capacity.
This creates several gaps in the market. First, previous customers are actively looking for recipes to prepare great meals at home. Others may be looking for takeaway meals from local and trusted sources.
You can make money by satisfying these needs. If you go the recipe route, be sure to stand out from the already available options online. Tweak recipes to appeal to new beginners looking for content as well as the demographic tired of consuming the same content.
Learning And Development
People have plenty of time. And many are using this time to grow their hobbies and seek out new skills.
Online learning and development sites such as LinkedIn Learning, Udemy, and Coursera have seen an increase in their subscribers. This shows the current market for online courses is ripe. If you have specialized skills to teach, someone out there may be willing to pay you for it. You can use similar platforms or start your blog and market on social media.
Digital Business Consulting
COVID-19 has forced many traditional businesses to go online to survive. These are businesses that didn't rely so much on selling online to generate enough revenue to sustain their operations.
And since they're new online, they're looking for individuals, systems, processes, and tools to help them get the right footing online and communicate effectively with their customers. If you're a tech or digital communication expert, offer to help out at a fee.
Content Development
This is another great and creative area to create pandemic side hustles. As people remain at home and practice social media, content consumption rates are hitting the roof. Even writers who were receiving little traction are getting noticed. If you've been waiting for the right time to share your writing prowess with the world, there hasn't been a better time. Businesses are also looking for writers to promote their products with a human touch. That can be you.